Click here to see our training policies for this Course

What is the intelligent, impactful movement you need to make?
What achievements are you craving to make?
Where are you in stuck or struggling in a place of resistance?
What is not changing for you or your business as the world changes around you?
Where are you repeating old painful patterns in reaction to change?
Where do you lose the power to make a needed move in response to change?
Where do you play small rather than follow the call to a larger game?
Where do you feel that you, your business, community or the world is stuck and calling you to break free and step forward with your movement?
---
Is CHANGE calling you to MAKE A MOVEMENT?



Change is constant.
It is always calling.
Our choices, in response
Are to move or to stay.
In the call of change, there are opportunities...
For a new way of being, new direction and new action moving forward

To make a greater impact with your business and your life, for the world

To engage your team, colleagues or community in finding a better way
To let go of old behaviors, relationships and structures that no longer serve you or others.
To create conditions for greater performance, achievement and profitability
To re-think, re-energize and respond with responsible decisions to evolve.
---
THE MAKING OF A MOVEMENT



Get clear on the movement that is calling you!
---
The Making of a Movement workshop will...
Assist leaders and organizations in initiating, navigating and sustaining life nurturing transition in response to change
Give you insights into the anatomy of movement(s) and what hinders or helps them
Help you get clarity on the (personal or organizational) movement(s) you are now called to make
Get you ready to create, lead and manage intelligent, impactful movement(s)
Energize and empower you with others to be the change you want to see

Invite you to embrace and commit to making your next important move.
Introduce you into our "movement of movements" to collaborate and co-create with others in being the change.
Are you ready to make your move?
---
In this dynamic and engaging workshop, you will experience...

Connection and Conversation

Collaboration and Co-creation

Experiential Learning & Experience-Based Learning

Movement Energized by Passion and Wisdom
---
You'll come away from this workshop with...
Greater clarity into the moves you need to make

Power and energy to fuel your movement
Commitment to let go of resistance and move forward
An understanding of your next steps
Ideas, expertise and resources to help you put it in flow
New connections, relationships and community to support you
The experience of powerful processes that can expand your impact
---
Who is this workshop for?
Movers, shapers, shifters and thought leaders

Entrepreneurs & professionals

Corporate Leaders and mangers

Holistic practitioners

Coaches, mentors and facilitators

Leadership management consultants

Community and social leaders
If you want to make a difference personally, in your business or in your community and you believe that coming together and collaborating with others can accelerate your mutual success, then you will want to join us. If you know that there "must be a better way" but don't know 'the how' of organizing sustainable movement, then this workshop is for you.
For the greatest impact, also invite your friends, clients, colleagues, leadership team, business partners and community influencers.
---
Our online learning environment for the workshop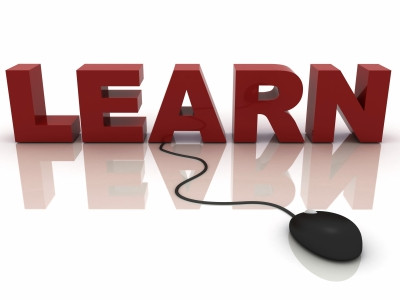 The interactive live portion of this workshop will be delivered in a system called ZOOM which includes interactive video, audio, whiteboards, breakout rooms and chats.

Important: To attend this workshop you will need a computer running a Microsoft operating system or Apple OS. You can access this live, online workshop using Android and Apple Tablets and Smartphones but your experience will be better using a computer. Your computer will need a microphone, speakers and a stable Internet connection.

This is an intensive course.
The live workshop will also be supplemented with our online Learning Management System. In this system, you will be able to access video replays of past sessions, homework assignments and other supporting information. In addition, you will be able to communicate with instructors and other students from the course to deepen your learning and connection between live events. You may also want to print some of the material for your study or work in written form.

To optimize the integration of your learning, the live portion of this course will be delivered in four (4) x 3 hour sessions spread over 4 weeks with homework assignments between sessions. You should expect 1-2 hours of homework per week in addition to the live sessions.
---
Meet the Workshop Leaders

---
Dr. Stephen Hobbs



Founder, WELLth Movement
Stephen is one of those trusted guides to accompany your journey.

Given a middle name linked to work – rather than what his parents gave him – his would be "Patience, Flexibility and Discretion." These characteristics were nurtured through the extraordinary experiences he lived/lives as a facilitative mentor, CEO, university adjunct professor, white water rafting trip leader, master instructor trainer for wilderness remote first aid, speaker and author while working on 6 continents.
---
J. Richard Schultz
Richard Schultz likes to play on the leading edge of personal and organizational transformation, facilitating with processes that not only work, but shift people and cultures to new paradigms of thinking.

As an expert in shifting the limiting subconscious patterns that hold individuals and organizations back from reaching their goals, Richard has traveled internationally training hundreds of people in accelerating their life and work success by changing their minds.

Richard's strengths are imbedded in the practice of facilitating the whole system. He actively engages his clients in discovering where change needs to occur and empowering the leadership to make their shift in the most efficient and effective manner. Richard works extensively in whole system processes such as "Open Space Technology". His constant desire is to transfer to the client the necessary skills, confidence and capacity to lead whole system change with a minimum of outside support.
Richard also specializes online collaborative meeting facilitation and has a comprehensive understanding of both the technical challenges and proven methods to effectively engage people in this environment. Based on this experience, Richard and Eiwor Backelund created CollaborativeWays to provide facilitation and training in Real Online Collaboration.
---

Satisfaction Guaranteed!
Our workshops assist leaders in navigating change by teaching powerful tools for individual and organizational transformation. If you are not satisfied with what you receive in the workshop and the potential of the tools and processes you learn with us, then just say so and we'll give you your money back.